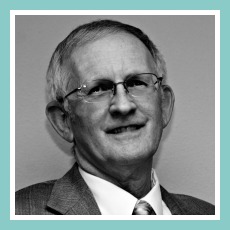 Martin L. Bassett, MD PC
Dr. Bassett grew up in Grants Pass, Oregon graduated as a National Merit Scholarship Finalist. He attended O.S.U. and graduated in pharmacy before going to O.H.S.U. graduating magna cum laude. His Internal Medicine residency was done in Denver, CO (Fitzsimons Army Medical Center) and Endocrinology Fellowship in Tacoma, WA (Madigan Army Medical Center.) He is American Board of Internal Medicine certified in both Internal medicine and endocrinology and metabolism. He was Chief of Endocrinology at Letterman Army Medical Center in San Francisco, CA before beginning practice in Salem, OR in 1983. He practiced with Dr. Charles Campbell and later Dr. Cort Garrison until leaving practice in 1993 to do medical missions work in Kazakhstan in the former Soviet Union with his family for nine years. He returned to Salem in 2002 to practice endocrinology in private practice and be on staff at Salem Hospital. Dr. Bassett has 6 children and 8 grandchildren. He is active in his church, serving on the missions committee, volunteering at Salem Free Clinic, and enjoys golf and snow skiing. Go Beavs.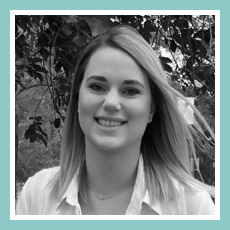 Katherine Zuber, PA-C
Katherine grew up on the southern Oregon coast in Gold Beach. She was diagnosed with type 1 diabetes at 17 years old, which sparked an interest in medicine and endocrinology. She attended Oregon State University and graduated with a degree in General Science. Prior to attending PA school, she worked at Salem Hospital in the medical and surgical oncology department as a CNA and unit clerk. After receiving her Masters of Physician Assistant Studies at Rocky Mountain College in Billings, MT, she decided to move back to her home state to practice. Her favorite part of being a PA is encouraging patients to take an active role in managing their chronic diseases. Her hobbies include reading, hiking, playing with her dog, Citra, and spending quality time with her friends and family.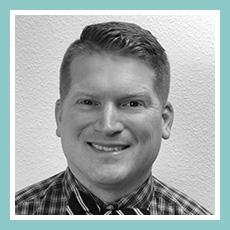 Christopher F. Killen, MHS, PA-C
Christopher Killen grew up in North Carolina and has worked in the medical field since he was 13 years old. He enlisted in the Army National Guard at age 18 and has served for over 20 years with four deployments. He graduated from Duke School of Medicine with a Physician Assistant (PA) degree in 2012 and completed an optional residency in Internal Medicine at Wake Forest School of Medicine. He now serves as the only full time military PA in the state and works one day a week at this clinic to challenge his clinical skills. Bring it!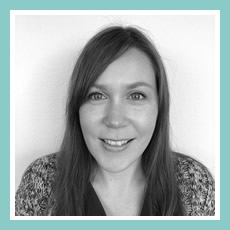 Tauni Carter, PA-C
Tauni grew up in Pendleton, Oregon before attending Oregon State University for her undergraduate degree in Biology. After graduating, she began working at Oregon Health and Science University as an Electroencephalograph Technologist. She then went on to get her Master of Physician Assistant Studies degree, also at OHSU. Tauni is passionate about educating patients on the impact of lifestyle on health and encouraging them to make healthy changes. Outside of work, she enjoys cooking, music, and anything active outdoors.
Joshua Gratwohl, PA-C
Josh grew up in a small mining town in rural Northern Nevada. When he decided to go to college at the University of Nevada in Reno, he took a job cooking pizza at a Sam's Club. It was there he learned to speak Spanish with Hispanic coworkers by being immersed in the language full time.  Josh went on to pursue degrees in both Biology and Spanish. After working in a gold mine for a brief stint, he moved back to Reno and worked as a technician in Neuro-Ophthalmology for several years. Having found his passion in medicine, he knew he wanted a greater role in caring for patients. Joshua was incredibly fortunate to be accepted to and attend PA school at Concordia University in a suburb of Milwaukee, Wisconsin where he developed a passion for helping people live healthier lives to avoid the disastrous downstream effects of diseases like diabetes. He came to truly understand that health and quality of life are directly correlated, and he wants to be a part of helping patients to have more life in their days. In his free time, Josh enjoys cycling, learning, going to the gym, walking/hiking, and spending time with loved ones.
Ave Ross, Cr.MIBC
Office Manager
With a clinical leadership background in Infectious Disease & Hematology Oncology, Ave is passionate about promoting healthy lifestyles by preventing diseases through proper nutrition and education, believing food is medicine. By making small impactful changes in our diets and lifestyle habits, we can improve our overall health & vitality in mind, body & spirit. She is an advocate for natural remedies and trusts in the power of positive energy, prayers and holistic healing.
In addition to her work in nutrition, business education and healthcare, Ave is masterful in coaching & management skills to create a positive, productive work environment for staff and a patient-centered experience. She embodies the importance of lifelong learning and continuously strives to amplify wisdom & skills through self-study & professional development opportunities. She is confident, that through education, support, and empowerment, individuals can take control of their health and live their best lives. Off  duty, Ave finds joy & tranquility in music, meditation-prayer, culinary creativeness in the kitchen & pleasures with the wonders of Nature in hiking & playing competitive beach volleyball.