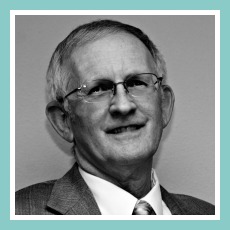 Martin L. Bassett, MD PC
Dr. Bassett grew up in Grants Pass, Oregon graduated as a National Merit Scholarship Finalist. He attended O.S.U. and graduated in pharmacy before going to O.H.S.U. graduating magna cum laude. His Internal Medicine residency was done in Denver, CO (Fitzsimons Army Medical Center) and Endocrinology Fellowship in Tacoma, WA (Madigan Army Medical Center.) He is American Board of Internal Medicine certified in both Internal medicine and endocrinology and metabolism. He was Chief of Endocrinology at Letterman Army Medical Center in San Francisco, CA before beginning practice in Salem, OR in 1983. He practiced with Dr. Charles Campbell and later Dr. Cort Garrison until leaving practice in 1993 to do medical missions work in Kazakhstan in the former Soviet Union with his family for nine years. He returned to Salem in 2002 to practice endocrinology in private practice and be on staff at Salem Hospital. Dr. Bassett has 6 children and 8 grandchildren. He is active in his church, serving on the missions committee, volunteering at Salem Free Clinic, and enjoys golf and snow skiing. Go Beavs.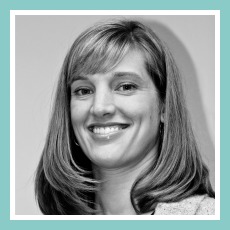 Kristen Gehring , PA-C
Kristen grew up in Portland, Oregon and attended Linfield College for her undergraduate degree in Biology. After graduation, Kristen worked as a research assistant at the Portland VA Hospital. She then served as a health volunteer in a rural Honduras village for two years with the Peace Corps, where she became fluent in Spanish. Upon return to the US, she began her studies at Oregon Health & Science University (OHSU) where she obtained her Master of Physician Assistant Studies degree in 2006. Kristen's interest and elective rotation at OHSU was Endocrinology, and she started working for Willamette Valley Endocrinology in 2006. Her favorite part of being a Physician Assistant is patient education and helping people take ownership over chronic disease processes. Outside of her work, Kristen enjoys snowboarding, swing dancing, gardening, tennis and spending time with her family. She is married to Luke and their son Benjamin was born in 2009, and Eli, born in 2012. Her daughter, Cora was adopted in 2015 from China.
JesAnne Tageson-Ramirez, PA-C
JesAnne grew up in Olympia, WA before traveling to the east coast to attend Dartmouth College for her undergraduate studies. She double majored in biology and anthropology, and had the opportunity to study abroad in New Zealand while she was there. After obtaining her bachelors degrees, she worked as a medical scribe for her tribe's clinic in Tuolumne, CA. She is an enrolled member of the Tuolumne Band of Me-Wuk Indians, and during her time as a scribe she enjoyed participating in her culture, spending time with family, and learning about some of the health care problems that Native Americans face – including diabetes. After being accepted to the physician assistant program at Pacific University, she moved back to the scenic pacific northwest to obtain her masters degree. Her passion for endocrinology led to two key rotations during her clinical year: at Randall Children's Hospital in Portland, OR and Renown Endocrinology Group in Reno, NV, before graduating in August 2018. She enjoys critical thinking – especially when it comes to interpreting lab results and managing insulin pumps. While attending Pacific University she met her fiance, Ibrahim, and they will be getting married in September 2019. Outside of work JesAnne enjoys crocheting, watching movies, collecting Legos, doing puzzles, and going to Disneyland as often as she can. She is very excited to start working with the amazing team and patients at Willamette Valley Endocrinology.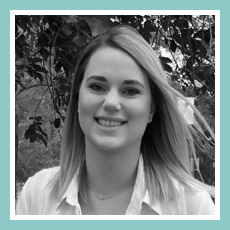 Katherine Zuber, PA-C
Katherine grew up on the southern Oregon coast in Gold Beach. She was diagnosed with type 1 diabetes at 17 years old, which sparked an interest in medicine and endocrinology. She attended Oregon State University and graduated with a degree in General Science. Prior to attending PA school, she worked at Salem Hospital in the medical and surgical oncology department as a CNA and unit clerk. After receiving her Masters of Physician Assistant Studies at Rocky Mountain College in Billings, MT, she decided to move back to her home state to practice. Her favorite part of being a PA is encouraging patients to take an active role in managing their chronic diseases. Her hobbies include reading, hiking, playing with her dog, Citra, and spending quality time with her friends and family.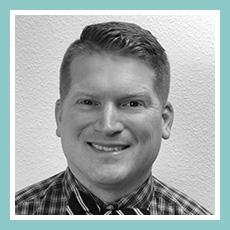 Christopher F. Killen, MHS, PA-C
Christopher Killen grew up in North Carolina and has worked in the medical field since he was 13 years old. He enlisted in the Army National Guard at age 18 and has served for over 20 years with four deployments. He graduated from Duke School of Medicine with a Physician Assistant (PA) degree in 2012 and completed an optional residency in Internal Medicine at Wake Forest School of Medicine. He now serves as the only full time military PA in the state and works one day a week at this clinic to challenge his clinical skills. Bring it!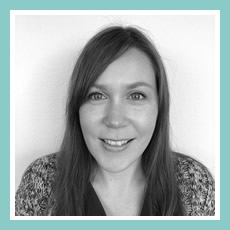 Tauni Carter, PA-C
Tauni grew up in Pendleton, Oregon before attending Oregon State University for her undergraduate degree in Biology. After graduating, she began working at Oregon Health and Science University as an Electroencephalograph Technologist. She then went on to get her Master of Physician Assistant Studies degree, also at OHSU. Tauni is passionate about educating patients on the impact of lifestyle on health and encouraging them to make healthy changes. Outside of work, she enjoys cooking, music, and anything active outdoors.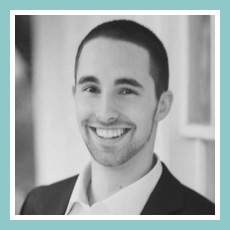 Sam Bassett, Office Manager