Martin L. Bassett, MD PC
Dr. Bassett grew up in Grants Pass, Oregon graduated as a National Merit Scholarship Finalist. He attended O.S.U. and graduated in pharmacy before going to O.H.S.U. graduating magna cum laude. His Internal Medicine residency was done in Denver, CO (Fitzsimons Army Medical Center) and Endocrinology Fellowship in Tacoma, WA (Madigan Army Medical Center.) He is American Board of Internal Medicine certified in both Internal medicine and endocrinology and metabolism. He was Chief of Endocrinology at Letterman Army Medical Center in San Francisco, CA before beginning practice in Salem, OR in 1983. He practiced with Dr. Charles Campbell and later Dr. Cort Garrison until leaving practice in 1993 to do medical missions work in Kazakhstan in the former Soviet Union with his family for nine years. He returned to Salem in 2002 to practice endocrinology in private practice and be on staff at Salem Hospital. Dr. Bassett has 6 children, 5 grandchildren. He is active on his church board as secretary, volunteers at the Salem Free Clinic and enjoys golf and snow skiing. Go Beavs.
Tauni Carter, PA-C
Tauni grew up in Pendleton, Oregon before attending Oregon State University for her undergraduate degree in Biology. After graduating, she began working at Oregon Health and Science University as an Electroencephalograph Technologist. She then went on to get her Master of Physician Assistant Studies degree, also at OHSU. Tauni is passionate about educating patients on the impact of lifestyle on health and encouraging them to make healthy changes. Outside of work, she enjoys cooking, music, and anything active outdoors.
Kristen Gehring , PA-C
Kristen grew up in Portland, Oregon and attended Linfield College for her undergraduate degree in Biology. After graduation, Kristen worked as a research assistant at the Portland VA Hospital. She then served as a health volunteer in a rural Honduras village for two years with the Peace Corps, where she became fluent in Spanish. Upon return to the US, she began her studies at Oregon Health & Science University (OHSU) where she obtained her Master of Physician Assistant Studies degree in 2006. Kristen's interest and elective rotation at OHSU was Endocrinology, and she started working for Willamette Valley Endocrinology in 2006. Her favorite part of being a Physician Assistant is patient education and helping people take ownership over chronic disease processes. Outside of her work, Kristen enjoys snowboarding, swing dancing, gardening, tennis and spending time with her family. She is married to Luke and their son Benjamin was born in 2009, and Eli, born in 2012. Her daughter, Cora was adopted in 2015 from China.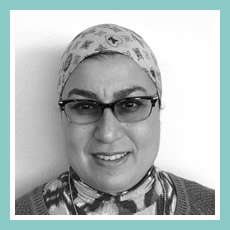 Nehal A. Elgeheni, PA-C
Nehal was born and raised in Cairo Egypt and graduated from Ain Shams University, Faculty of Medicine. Nehal also has a Master's degree in Women's health from the same University. After meeting her husband, who is also an MD, together they immigrated to the USA in 2001. Later, she graduated from Toledo University PA program in 2017.
Nehal and her husband have worked with the Native Americans for many years in North Dakota, Iowa, and in Nebraska where they have had the chance to look carefully at how diabetes can affect the whole community not only medically but also in socioeconomic ways. The years of experience she has gained through life will now be focused and used here in the Willamette Valley community.
Nehal and her husband have three children and are enjoying the Pacific Northwest as a family. Nehal enjoys cooking, walking and table tennis.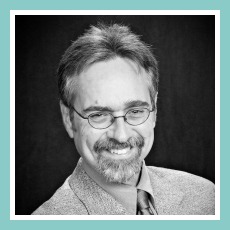 Christian Duren, MS, CDE, PAC
Christian grew up in Texas in a 'military family' after leaving Germany when he was seven. Christian met his wife while they were both serving in the Navy during the Vietnam War. Following their discharges, he and his wife moved to West Virginia where they started their family and where Christian graduated from a Physician Assistant program in 1982. They both worked in Montana and then Oregon prior to returning to West Virginia where Christin obtained his Master's degree in 1995. Given that his interest is in diabetes management, he has maintained his certification as a Diabetes Educator since 1985 and has also taught PA students for a few years. Christian has resumed working as a PA in Oregon since 1998. Other than his profession, Christian pursues interests in backpacking, canoeing, bicycling, hiking and spending time with his family, which now includes three grandchildren.